When we were all told to wear masks, one of my first thoughts was how challenging that would be for some individuals who are deaf or hard of hearing to read lips or see facial expressions. Well, a student from Eastern Kentucky University studying education for the deaf and hard of hearing obviously had the same thought.  And she did something about it! After enlisting the help of her mom, the two began sewing masks for individuals with cochlear implants who needed a strap around the back of their head. As shown in the photograph below of the student and her mother wearing one style of mask as they pose behind a sewing machine, they also make masks with a clear panel stitched into the mouth area (Kopsky, 2020).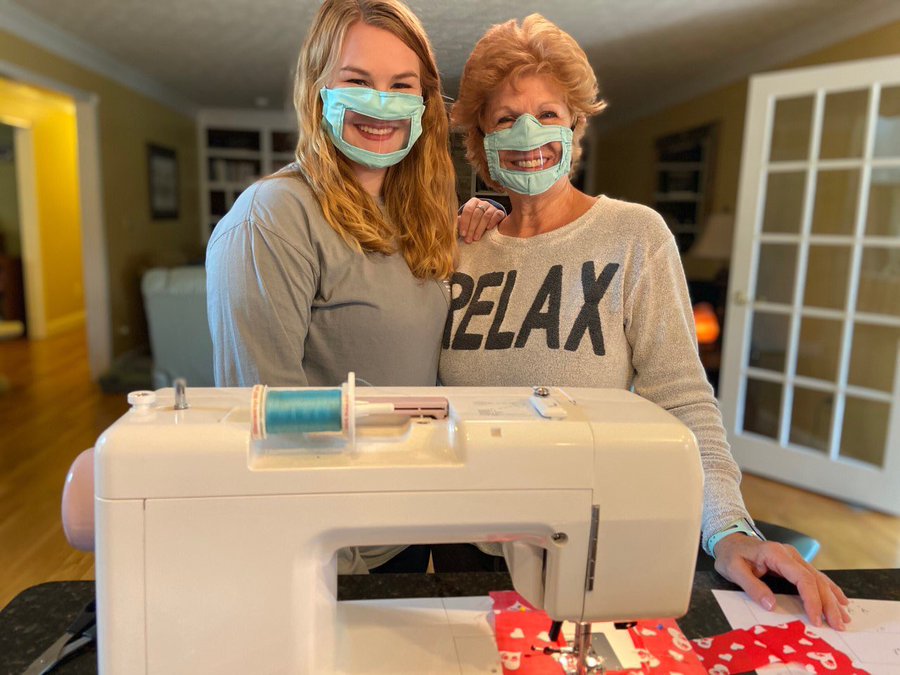 You can order a mask at this website and read their story here or at their GoFundMe page, where they raised money for supplies. New donations are currently disabled, because they met their goal. So there is no charge for the masks. 
Safe N Clear is another company that makes masks with a clear insert for the mouth area, though they are currently not accepting new orders. Another company to try is Clear Mask.
References
Kopsky, C. (2020). College student makes masks for the deaf and hard of hearing. Lex18. Retrieved from https://www.lex18.com/news/coronavirus/college-student-makes-masks-for-the-deaf-hard-of-hearing